How To: Best Practices for Writing Influential Policy Fact Sheets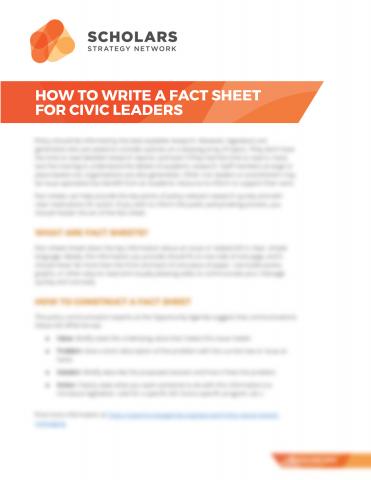 Policy should be informed by the best available research. However, legislators are generalists who are asked to consider policies on a dizzying array of topics. Fact sheets can help provide the key points of policy-relevant research quickly and with clear implications for action.
Download this free guide to learn more.
More Resources from SSN
Get this resource in your email