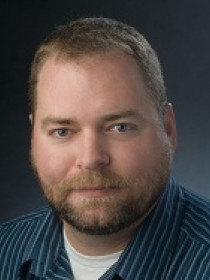 Aaron
M.
McCright
Professor of Sociology, Michigan State University
Connect with Aaron
About Aaron
McCright has investigated the political dynamics of climate change since the mid-1990s. His current work analyzes the political dynamics and public understanding of climate science and policy in the United States, focusing primarily on organized climate change denial and political polarization on climate change in the U.S. general public. For this work, he was named a 2007 Kavli Frontiers Fellow in the National Academy of Sciences. He is a Lead Author of a chapter on climate change skepticism and denial for the American Sociological Association's Task Force on Sociology and Global Climate Change.
Publications
"
Perceived Scientific Agreement and Support for Government Action on Climate Change in the USA
" (with ).
Climatic Change
(
forthcoming
).
Examines the influence that perceived scientific agreement on climate change has on the public's beliefs about global warming and support for government action to emissions, and finds that misperception of scientific agreement among climate scientists is associated with lower levels of support for government action on climate change.
"
Organized Climate Change Denial
" (with ), in
The Oxford Handbook of Climate Change and Society
, edited by
John Dryzek, Richard Norgaard, and David Schlosberg
(
Oxford University Press, 2011
),
144-160
.
Draws on a wide range of academic analyses and journalistic investigations to provide an overview of the key actors in the "climate change denial machine" along with their primary strategy of attacking climate science by "manufacturing uncertainty" about its findings in order to undermine calls for reducing greenhouse gas emissions.
"
Cool Dudes: The Denial of Climate Change among Conservative White Males in the United States
" (with ).
Global Environmental Change
21
(
2011
):
1163-1172
.
Builds on the well-established "white male effect" from risk perception studies and research on the ideological roots of climate change perceptions to examine the views of climate change among conservative white males relative to other segments of the public, and finds these "cool dudes" to be uniquely dismissive of anthropogenic global warming.
"
Political Orientation Moderates Americans' Beliefs and Concern about Climate Change
"
Climatic Change
104
(
2011
):
243-253
.
Offers some theoretical insights to help us better understand why political orientation moderates the relationship between educational attainment and beliefs about climate change: political divisions in the American public increasingly map onto societal divisions between critics and defenders of the industrial capitalist order.