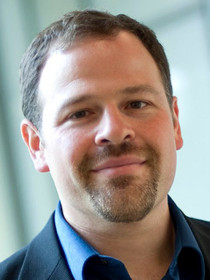 Adam
J.
Berinsky
Professor of Political Science, Massachusetts Institute of Technology
Connect with Adam
About Adam
Berinsky's research is primarily focused on public political opinion and behavior, and the relationship between the public and elites.  He studies what surveys can, and cannot, reveal about public opinion, how these polls are reflected in elite behavior and policymaking, how these opinions are shaped by political and social environments, and citizen engagement and perception.
In addition to his research, Berinsky directs the MIT Political Experiments Research Lab and has been involved as an academic affiliate with the Office of Evaluation Sciences  in the General Services Administration. The Office of Evaluation is a team of applied experts from the social sciences working directly with federal agencies to evaluate the effectiveness of new evidence-based interventions on program outcomes and enable government to make informed decisions. He has also given talks to the team and is currently involved in designing information campaigns around vaccine uptake.
Contributions
No Jargon Podcast
Publications
"
Measuring Public Opinion with Surveys
"
Annual Review of Political Science
20
(
2017
):
309-329
.
Reviews the existing literature on survey methodology, with a focus on two major questions: who to interview, looking at challenges faced by researchers in collecting a representative sample, and what to ask, discussing the types of questions and strategies researchers can use to meaningfully measure public opinion.
In Time of War: Understanding Public Opinion, from World War II to Iraq
(
University of Chicago Press, 2009
).
Examines public responses to wartime crises in a modern political context, using decades of survey data. Presents evidence that, contrary to the common wisdom, wartime public opinion is not shaped by defining events, but by the same judgements and interests that affect peacetime opinion formation.
Silent Voices: Opinion Polls and Political Representation in America
(
Princeton University Press, 2004
).
Argues that the process used to aggregate public opinion through surveys inherently biases how scholars and policymakers view public preferences. Focuses specifically on the role of "don't know" answers, in addition to discussing how citizens form and express opinions broadly.