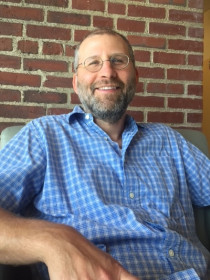 Adam
Silver
Associate Professor of Political Science, Emmanuel College
Connect with Adam
About Adam
Silver's research focuses on American political development, political institutions, political parties and organizations, campaign strategies, electoral politics, and state and local politics. Silver's research has explored the content of party platforms to assess the strategy of political elites in elections. Overarching themes in Silver's writings include inter-party and intra-party conflict regarding issue positions and overall content of the platforms; as well as discerning the relative salience of economic and cultural issues in the platforms. Silver is currently working on a book manuscript on a typology of party platforms. Silver has served as a policy analyst and legislative director in the New York State Senate.
Contributions
Publications
Partisanship and Polarization American Party Platforms, 1840-1896
(
Lexington Press, 2022
).
Explores the development of political parties in nineteenth-century United States of America through an extensive analysis of the official statements by a party in an election, the party platforms, and their connection with political elites and voters. Indicates how party leaders reconciled local, state, and national conflicts and articulated their electoral appeals to various constituencies by showing discussions of their respective policies. Mentions party platforms are a valuable vehicle to assess electoral strategy and party development".
"
Elites and Masses: The Prevalence of Economics and Culture in Nineteenth-Century American Party Platforms
"
American Nineteenth Century History
20
, no.
1
(
2019
):
41-64
.
Explores the national and state party platforms of the Democrats, Whigs, and Republicans in the Nineteenth-Century United States to assess the relative weight of socioeconomic and cultural issues in the relationship between political elites and the electorate. Finds elites chose to focus on socioeconomic issues more than cultural in their platforms, and only emphasized the cultural issues when necessary.
"
Consensus and Conflict: A Content Analysis of American Party Platforms, 1840–1896
"
Social Science History
42
, no.
3
(
Fall 2018
):
441-467
.
Explores the interaction of the elites of the Democrats and Whig/Republicans in forging their electoral message throughout nineteenth-century America. Finds inter-party polarization and conflict, in which the two major parties tended to emphasize the same issues and offer divergent positions in their platforms.
Agitation with a Smile: Howard Zinn's Legacies and the Future of Activism
(edited with ) (
Paradigm Publishers, 2013
).
Assesses the writings and legacies of Howard Zinn. Focuses on Zinn as a scholar-activist, whose legacies engage the academy, activism, and the arts.