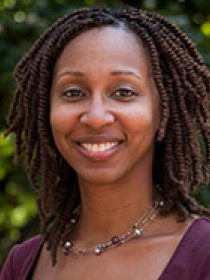 Adia
Harvey
Wingfield
Professor of Sociology, Washington University in St. Louis
Connect with Adia
About Adia
Wingfield's research focuses on the ways everyday patterns in professional workplaces can maintain racial and gender inequalities. In particular, she is an expert on the workplace challenges facing black men in jobs where they are in the minority. Her work has implications for labor policies, racial and gender inequality, and diversity initiatives.
Contributions
No Jargon Podcast
Publications
No More Invisible Man: Race and Gender in Men's Work
(
Temple University Press, 2013
).
Examines black men's unique workplace experiences when employed in white male-dominated professional jobs (as lawyers, doctors, engineers, or bankers). The book devotes particular attention to their relationships with women of all races, connections to black and white male colleagues, and the ways they carefully present themselves to avoid the specter of the "angry black man."
"
Are Some Emotions Marked 'Whites Only?' Racialized Feeling Rules in Professional Workplaces
"
Social Problems
57
, no.
2
(
2010
):
251-268
.
Describes the ways black professionals have to manage their emotions when working in predominantly white work spaces. This study finds that black men in particular censor any expressions of anger, while black women sometimes deploy anger strategically to be taken more seriously. This research also showed that for black professionals, diversity trainings are sometimes more of a source of emotional restraint than a site for meaningful dialogue.
Doing Business with Beauty: Black Women, Hair Salons, and the Racial Enclave Economy
(
Rowman and Littlefield, 2008
).
Focuses on how working class black women use entrepreneurship as a route to upward mobility. By establishing business models that center explicitly on black women's unique needs and social standpoints, they experience upward mobility and help other black women do the same.