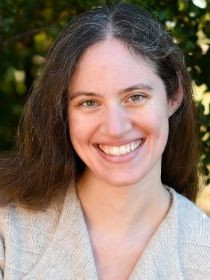 Alex
DiBranco
PhD Candidate in Sociology, Yale University
Connect with Alex
About Alex
DiBranco is the cofounder and executive director of the Institute for Research on Male Supremacism. She specializes in the study of male supremacist and right-wing social movements, with a particular interest in movement organizations, networks, and framing. A sociology PhD candidate at Yale University, writing her dissertation on the U.S. New Right movement infrastructure-building from 1971 to 1997, DiBranco is currently is affiliated with the Berkeley Center for Right-Wing Studies and is a 2019-2020 Dangerous Speech Project fellow. She was formerly Political Research Associates' communications director and a member of the Public Eye editorial board.
Contributions
Publications
"
Ideological Roots of Republican Party in Election 2016: A Collective Behavior and Social Movement Approach
" (with ).
American Sociological Association
(
2016
).
Analyzes the right-wing social movements that fed the hostile rhetoric during election 2016, as exemplified by President-Elect Donald Trump, examining four core ideological tendencies around which a number of these movements are clustered: White Nationalism, Christian Nationalism, Heteropatriarchy, and Neoliberalism (other strains, such as Authoritarianism and Militarism, excluded for space). These ideologies intersect in complex ways that call for attention to the big picture of how religious, racial, gendered, economic, and nativist concerns intertwine in bringing about the present cultural and political climate; for instance, the paper explores the religious and racial nativist heritage of White Anglo-Saxon Protestants and critiques the ongoing lack of attention to male supremacy's overlapping role.
"
Development of the New Right Movement Infrastructure: Analyzing Complex Field and Organizational Connections
"
American Sociological Association
(
2016
).
Serves as a preliminary description of the development of the "New Right" movement infrastructure in the United States, detailing key mechanisms that tie the network together, including serial entrepreneurs, interlocking boards of directors, exchange of staff, alumni status in a conservative student organization, shared funders, and shared direct mail lists through dedicated consultants.
"
Defending Reproductive Justice
,"
Editor, Political Research Associates
,
January 2013
.
Explains strategy, issues, and frames that underlie the U.S. movement against reproductive rights. Covers themes such as harassment and violence, "abortion as murder" and "abortion as protecting women" frames, and the global reach of the U.S. Christian Right, with new content including evaluating promotion of abstinence-only education and targeting rape exemptions.