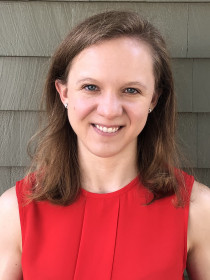 Allison
Daminger
Ph.D. Candidate, Sociology and Social Policy, Harvard University
Connect with Allison
About Allison
Daminger's research focuses on gender inequality in family life. Her current project centers on "cognitive labor": the work of anticipating households needs, identifying and selecting among options for meeting those needs, and monitoring the outcomes. Daminger also writes about the changing nature of gender in the twenty-first century and what it will take to make further progress toward gender equality.
In the News
Allison Daminger
quoted on
cognitive labor and without an explicit plan, couples just fall into the division of labor and almost always replicate the status quo with women doing more
by Jennifer Miller,
"Family Life Is Chaotic. Could Office Software Help?"
The New York Times
,
May 27, 2020
.
Publications
"
The Cognitive Dimension of Household Labor
"
American Sociological Review
84
, no.
4
(
2019
):
2019
.
Defines cognitive labor (the mental work involved in running a household and raising children) and shows how gender shapes its allocation between different-sex partners.