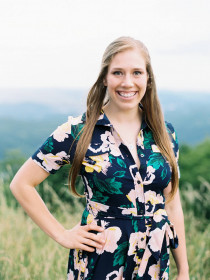 Allison
Hellenbrand
PhD Student, Civil Society and Community Research, University of Wisconsin-Madison
Connect with Allison
About Allison
Hellenbrand focuses on the intersections between agriculture, community development, and economics. Hellenbrand explores ways to build equity and resilience in the food system. Hellenbrand examines creative ways to foster community-building that simultaneously address environmental concerns. Hellenbrand looks at ways of organizing around reciprocity and solidarity and hopes to show intersectional and practical possibilities for creating sustainable sociopolitical and environmental change.
Contributions
In the News
Guest to discuss
cooperative and community-based farming
on
Everything Co-Op
, Allison Hellenbrand,
October 5, 2020
.