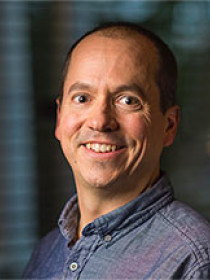 Andrew
Pattison
Assistant Professor of Environmental Studies, Colgate University
Connect with Andrew
About Andrew
Pattison's research and teaching interests include subnational sustainability and climate action planning, U.S. environmental politics and policy, policy learning, adaptive management of social-ecological systems, the role of science and technical information in the policy process, and issues of urban environmental justice and social equity.
Contributions
Publications
"
Community-Based Climate Action Planning as an Act of Advocacy: A Case Study of Liberal Arts Education in a Rural Community
" (with ).
Journal of Environmental Studies and Sciences
(
2021
).
Deescribes our efforts to create and cultivate a community-based multi-stakeholder group centered around local climate change planning and advocacy in a small, rural New York municipality. Emphasizes the importance of collaborative work to build new capacities, develop knowledge, and creates community commitment over the long term to advocate for municipal policies that prioritize climate change mitigation and resilience.
"
Equitable Local Climate Action Planning: Sustainable & Affordable Housing
" (with ).
Ethics, Policy, & Environment
21
, no.
1
(
2018
):
17-20
.
Discusses how the Trump administration's choice to leave the Paris Agreement creates the possibility for promising sustainability and climate action planning efforts at the state and local level, and how these efforts could also tie into affordable housing.
"
Factors Shaping Policy Learning: A Study of Policy Actors in Subnational Climate and Energy Issues
"
Review of Policy Research
(
2018
).
Aims to contribute to the theoretical and methodological understanding of individual learning in the policy process by explicitly examining belief change and belief reinforcement as products of policy learning, measuring both, as well as measuring the absence of either. Indicates that extreme beliefs are associated with belief reinforcement, relative to policy actors with more moderate beliefs, and that collaboration with individuals with differing policy views is associated with belief change.
"
The Pitfalls and Promises of Climate Action Plans: Transformative Resilience Strategy in U.S. Cities
" (with ), in
Resilience, Environmental Justice, and the City
, edited by
Beth Schaefer Caniglia, Manuel Vallee, and Beatrice Frank
(
CRC Press, 2017
).
Focuses on social equity aspects of local climate action planning, with a focus on transformative adaptation as a resilience strategy in U.S. cities.
"
Climate Action Planning: the Urban Equity Dilemma
" (with ), in
Systemic Crises of Global Climate Change: Intersections of Race, Class, and Gender
, edited by
Phoebe Godfrey and Denise Torres
(
Routledge, 2016
).
Examines the intersections of race, gender, and class in urban climate action planning and policy in the United States.