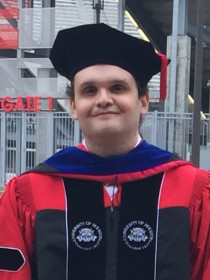 Andrew
Joseph
Pegoda
Faculty, Women's Gender Sexuality Studies; Religious Studies; First Year Writing, University of Houston
Connect with Andrew
About Andrew
Pegoda's research focuses on pedagogy, women's studies, queer studies, queer theory, critical race theory, religious studies, film, cultural studies, history/historiography, historical memory, and public scholarship.
Contributions
Publications
"
Lawrence v. Texas
" in
Handbook of Texas
(
The State Historical Association, 2018
).
Discusses the overruled Texas "Homosexual Conduct" law and the more broadly, overturned United States's remaining laws that prohibited consensual same-sex sexual relationships on grounds that adults have a right to privacy and to liberty.