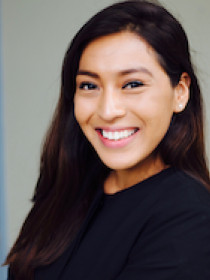 Angie
Bautista-Chavez
PhD Candidate in Political Science, Harvard University
Connect with Angie
About Angie
Bautista-Chavez's research focuses on the domestic and foreign politics of immigration regulation and control. In particular, she studies the way that countries regulate and control migrants outside of their own borders. Angie received her B.A. in Political Science and Policy Studies from Rice University in 2013. In addition to research, she is currently the Teaching Fellow for Survey Research Methods. Angie is also a 2013 Pre-doctoral Ford Foundation Fellow.
Publications
"
Two Years and Counting: Assessing the Growing Power of DACA
," (with ),
American Immigration Council
,
June 2014
.
Presents current findings from the National UnDACAmented Research Project (NURP) national survey on the impact that DACA has had on some of the young people who have received it.