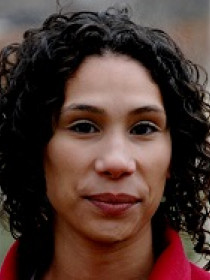 Anna
R.
Haskins
Associate Professor of Sociology, University of Notre Dame
Connect with Anna
About Anna
Haskins studies processes and institutions that mitigate or exacerbate social inequalities, with a particular emphasis on better understanding the persistence of racial and class disparities in educational outcomes and the implications these have for later-life academic and labor market trajectories, in addition to the transmission of inequality across generations. Her current work explores the impact paternal incarceration has on children's cognitive and non-cognitive development during the early elementary years. Haskins is a former elementary school teacher.
Contributions
Publications
"
Paternal Incarceration and Child‐Reported Behavioral Functioning at Age 9
"
Social Science Research
52
(
2015
):
18-33
.
Provides estimates of the impact of paternal incarceration on children's behavioral functioning at age 9 using children's own self-reports. Suggests the incarceration of a father increases the antisocial behaviors children self-report, but has null effects on pro-social skill development.
"
Mass Imprisonment and the Intergenerational Transmission of Disadvantage: Effects of Paternal Incarceration on Child Cognitive Skill Development
,"
Fragile Families Working Paper, Center for Research on Child Wellbeing, Princeton University
,
October 31, 2013
.
Demonstrates that paternal incarceration experienced during middle childhood is detrimental to the cognitive development (math, reading and attentional capacities) of both boys and girls, illustrating how mass imprisonment contributes to the persistence of educational disparities.
"
Implications of Mass Imprisonment for Inequality among American Children
" (with ), in
The Punitive Turn: New Approaches to Race and Incarceration
, edited by
Deborah E. McDowell, Claudrena Harold, and Juan Battle
(
University of Virginia Press, 2013
),
117-191
.
Provides overview of work in the areas of inequality in a child's risk of having a parent go to prison and the effects of parental imprisonment itself on childhood inequality and wellbeing.