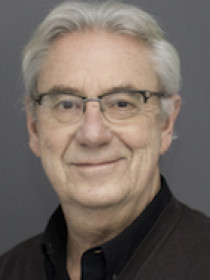 Arne
L.
Kalleberg
Kenan Distinguished Professor of Sociology, University of North Carolina at Chapel Hill
Connect with Arne
About Arne
Kalleberg's research and teaching has focused on topics related to the sociology of work, organizations, occupations and industries, labor markets, and social stratification. His major current projects include a cross-national study of the causes and consequences of precarious work in a number of Asian countries, the impacts of insecure work on families, individuals and communities, and the determinants of mobility out of low-wage jobs in the United States.
Contributions
Publications
Precarious Lives: Job Insecurity and Well-Being in Rich Democracies
(
Wiley, 2018
).
Examines the impact of the liberalizaion of labor markets and welfare systems on the growth of precarious work and job insecurity for indicators of well-being such as economic insecurity, family formation and happiness, in six advanced capitalist democracies: the United States, the United Kingdom, Germany, Japan, Spain, and Denmark. Demonstrates how active labor market policies and generous social welfare systems can help to protect workers and give employers latitude as they seek to adapt to the rise of national and global competition and the rapidity of sweeping technological changes.
Precarious Work
(edited with ) (
Emerald, 2018
).
Presents original theory and research on precarious work in various parts of the world, identifying social, political, and economic origins, its manifestations in the U.S., Europe, Asia, and the Global South, and its consequences for personal and family life. Examines theories of precarious work; cross-national variations in its features; racial and gender differences in exposure to precarious work; and the policy alternatives that might protect workers from undue risk.
"
Precarious Work in East Asia
" (with ).
American Behavioral Scientist
57
, no.
3
(
2013
):
271-389
.
Gives a collection of studies of precarious work in Japan, South Korea, Taiwan and China, along with an introductory essay that outlines the issues associated with the expansion of temporary and non-regular work in these countries and the consequences associated with this growth. The studies also outline the responses to the growth of precarious work on the part of labor and governments in these countries.
Good Jobs, Bad Jobs: The Rise of Polarized and Precarious Employment Systems in the United States, 1970s-2000s
(
Russell Sage Foundation, 2011, paperback 2013
).
Analyzes how and why precarious and polarized employment has increased in the United States since the 1980s and the role these developments have played in the decline of the American middle class.
"
Occupations and the Structure of Wage Inequality in the United States, 1980s-2000s
" (with ).
American Sociological Review
75
, no.
3
(
2010
):
402-431
.
Analyzes the effects of occupations on wage inequality in the United States from 1983 through 2008. We find that between-occupation changes explain 66 percent of the increase in wage inequality from 1992 to 2008. In addition 18 percent of the increase in inequality from 1983 to 2002 is due to changes in just three occupations: managers ''not elsewhere classified,'' secretaries, and computer systems analysts.
The Mismatched Worker
(
W.W. Norton, 2007
).
Examines the consequences of "mismatched" workers, or the lack of fit between people and their jobs. These mismatches include lack of fits with regard to time, skills, earnings, family-work conflict and geographical location. The book also suggests social policies and strategies that might simultaneously alleviate work dissatisfaction and make organizations more efficient.
Ending Poverty in America: How to Restore the American Dream
(edited with ) (
New Press, 2007
).
Offers a collection of chapters by distinguished academics, journalists, neighborhood organizers, business leaders and politicians that discuss various aspects of why poverty in the U.S. is steadily increasing and propose concrete steps that can be taken to help alleviate poverty in terms of job creation, education and schools, homeownership, racial division, supporting families, savings, and counteracting the vanishing of the middle class.
Manufacturing Advantage: Why High-Performance Work Systems Pay Off
(with ) (
Cornell University Press, 2000
).
Reports the results of a study of the effects of "high road" work systems (that empower workers by involving them in making decisions and providing incentives linked to performance) in the apparel, steel and medical electronics industries. The findings suggest that such "high performance" work systems increase organizational performance as well as individuals' job satisfaction and organizational commitment.