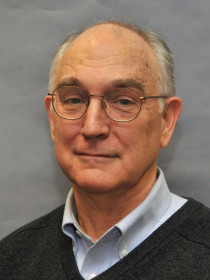 Arthur
MacEwan
Professor Emeritus, Department of Economics; Senior Research Fellow, Center for Social Policy, University of Massachusetts-Boston
Senior Research Fellow, Center for Social Policy
Connect with Arthur
About Arthur
MacEwan taught at the University of Massachusetts Boston from 1975 to 2008 and is currently professor emeritus in the Department of Economics. His range of courses included those on American economic history, macroeconomic issues in the United States, the economics of education, economic development of low income countries, and Marxist economics. He has written books on issues of international development and the recent course of the U.S. economy. MacEwan's latest writings focus on economic inequality in both low income countries and the United States, and on the connection between economic and political power. He has also been engaged in work on the evaluation of social programs dealing with homelessness prevention and neighborhood development in Boston. In addition to his academic work, MacEwan has held various positions in the Faculty Staff Union at the University of Massachusetts Boston, serving as member of the bargaining team, grievance officer, vice president and president. He also continues to be involved with Massachusetts Teachers Association as a retired member.
Contributions
No Jargon Podcast
Publications
Economic Collapse, Economic Change: Getting to the Roots of the Crisis
(with ) (
M.E. Sharpe, forthcoming, paperback 2011
).
Examines the interaction of inequality, ideology, and political power in the development of the Great Recession; discusses the limited official responses that have taken place, and offers proposals for an alternative, progressive response to the country's economic troubles.
"
The Wealth-Power Connection,
" in
Capitalism on Trial: Explorations in the Tradition of Thomas E. Weisskopf
, edited by
Jeanette Wicks-Lim and Robert Pollin
(
Edward Elgar Publishers, 2013
).
Develops a response to the question, "How has it been possible for capitalists, who constitute an insignificant minority of the voting public, to get the state to act on their behalf?" Three central issues are examined: the role of money in politics, the development of ideology, and the functional role of capital.
"
An End in Itself and a Means to Good Ends: Why Income Equality is Important
" in
Development, Equity and Poverty: Essays in Honor of Azizur Rahman Khan
, edited by
Lopamudra Banerjee
(
Macmillan Publishers, 2010
).
Argues that economists and economic policy-makers should focus greater attention on inequality as measured by the distribution of income and wealth, maintaining that income distribution is fundamental to our understanding of justice (fairness) and human rights and that relative economic equality has intrinsic value. The article also examines the dichotomy commonly drawn in discussions of societal values between "equality of opportunity" and "equality of outcome" and argues that greater equality of income distribution brings about other desirable social outcomes – for example, in the realms of health and crime.
"
The Meaning of Poverty: Questions of Distribution and Power,
" in
Development Experience and Emerging Challenges: Bangladesh
, edited by
Quazi Shahabuddin and Rushidan Islam Rahman
(
(University Press Limited, 2009
).
Argues that poverty should be understood as much as a relative concept as an absolute concept; examines the measurements of economic well-being and critiques the economic analysis behind the Millennium Development Goals.
Neoliberalism or Democracy? Economic Strategy, Markets and Alternatives for the 21st Century
(
Zed Books, 1999
).
Provides a critique of the dominant, neoliberal policies that have dominated economic development policy in much of the world in recent decades; presents a conceptual foundation for understanding those policies and for bringing about change, and presents several aspects of an alternative approach to economic development in low income countries.