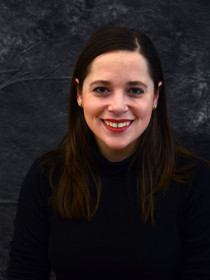 Barbara
Alvarez
Lecturer for Information Science, University of Illinois at Urbana-Champaign
Connect with Barbara
About Barbara
Alvarez's research focuses on abortion and information access. Overarching themes in Alvarez's writing include abortion legislation, religion, and information access. Alvarez served as a member of Student IX Advisory Committee and is Chair of the Reference and Adult Services Committee of the Wisconsin Library Association.
In the News
Guest to discuss
the threatened status of abortion rights
on
Ask an Atheist
, Barbara Alvarez,
July 8, 2020
.
Publications
Embedded Business Librarianship for the Public Librarian
(
American Library Association, 2016
).
Provides a step-by-step account of how librarians can develop business-community relationships.
"
The American Heritage Project: A Legacy of Public Libraries and Community Discussion
"
Culture, History, and Society
(
Forthcoming
):
4-6
.
Provides a platform for libraries to have community discussion programs.
"
News Sources
" in
Reference and Information Services an Introduction
, edited by
Melissa A. Wong and Laura Saunders
(
The Library of Congress Publications, 2020
),
487
.
Explains how librarians can effectively use news sources in reference and library services.