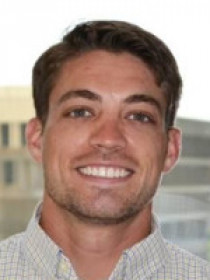 Barrett
Montgomery
PhD Student in Epidemiology and Biostatistics, Michigan State University
Connect with Barrett
About Barrett
Montgomery's research focuses on the environmental influences on mental health and substance use, how to measure these effects, and how they affect our most vulnerable populations. Montgomery's overarching themes in writings include the translations of these findings to policy by integrating health and economic impacts, and policy itself as a mutable component of these environments. Montgomery serves as a researcher for the Flint Center for Health Equity Solutions in Flint, MI and as a consultant for the Medications Outcomes Center in San Francisco, CA.
Contributions
Publications
"
Estimated Effect of US State Syringe Sale Policy on Source of Last-Used Injection Equipment
" (with ).
International Journal of Drug Policy
76
(
2016
).
Estimates the differences in safe and unsafe syringe access for people who inject drugs between states with restricted and unrestricted access policies. Shows in states with unrestricted syringe sale policies, people who inject drugs were more likely to have obtained their most recently used syringe from a safe source.