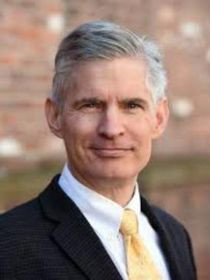 Ben
Cashore
Professor of Environmental Governance and Political Science, Yale University
Connect with Ben
About Ben
Cashore's initial research in the 1990s focused on understanding the role of environmental groups in shaping Canadian and U.S. Pacific Northwest forestry practices and protected areas. Since then, he has expanded his work to comparing U.S. state and federal forest regulations with 44 jurisdictions around the world. He expanded his work in the mid-1990s to include 'eco-labeling' programs that turned to supply chains, rather than governments, for authority and incentives. Conceiving these as new arenas of private authority, he coined the term, "non-state market driven" (NSMD) governance and has traced its emergence in North America, Europe, and in developing countries. He is particularly interested in understanding the processes through which NSMD systems might gain rule making authority and legitimacy. With Bernstein Cashore  developed a "pathways of influence" framework, now being applied around the globe, that identifies distinct causal processes through which non-governmental and non-domestic organizations might influence environmental and social practices "on the ground." Cashore gives talks to many organizations and forums including the Forest Stewardship Council, the Climate and Land Use Alliance, the formal COP side event Landscape Day, the European Environmental Agency, USAID, and the World Bank.
Contributions
In the News
Ben Cashore
quoted on
inaction in implementing climate change policy
by Andrew C. Revkin,
"The Climate Path Ahead"
New York Times
,
December 12, 2015
.