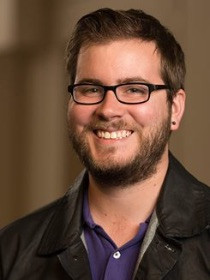 Benjamin
T.
Blankenship
Assistant Professor of Psychology, James Madison University
Connect with Benjamin
About Benjamin
Blankenship's research focuses on the role of identity and stereotypes ion the political engagement, belonging, and well-being of marginalized groups, specifically focusing on groups with concealable identities. Blankenship's scholarship has asked such questions as: "How do our social identities affect what social/political institutions we trust?," "How do people's feelings about their identities affect their political engagement?," and "How can we broaden the scope of what we think of as political activism and engagement?"
Contributions
In the News
Benjamin T. Blankenship
quoted by Beth McMurtrie
The Chronicle of Higher Education
,
November 5, 2020
.