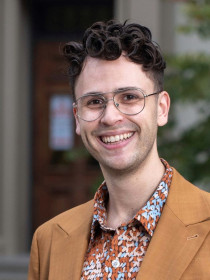 Benjamin
R.
Weiss
Assistant Professor of Sociology, Occidental College
Connect with Benjamin
About Benjamin
Weiss's research is on sexual and domestic violence. He is interested in how activists, nonprofit organizations, and the state work together to define and address violence. Bringing together research from gender studies, organization theory, and political sociology, Weiss surfaces both the opportunities and challenges current welfare arrangements pose for effective victim response.
Contributions
Publications
"
Who Can We Tell Survivors to Call?
"
Social Problems
(
forthcoming
).
Explores why domestic violence advocates privilege criminal-legal interventions, like arrest and incarceration, when working with victims despite knowledge of their ineffectiveness.