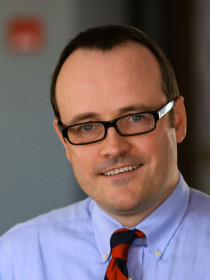 Brian
M.
Conley
Associate Professor of Government, Suffolk University
Connect with Brian
About Brian
Conley received his Bachelor's degree in History, Social Thought and Political Economy from the University of Massachusetts, Amherst in 1996, and his Master's in U.S. History and PhD in Political Science from the New School for Social Research in New York City. His principal teaching and research interests are in the fields of American electoral politics, political marketing and public policy. Prior to coming to Suffolk, he worked in both state and national politics as a campaign manager and a strategic and organizational consultant.
Contributions
In the News
"
Suffolk Students Take Part in Inauguration Seminar
," Brian M. Conley, Interview with
Staff Writers
,
The Beacon Hill Times
,
January 20, 2009
.
"
Obama Inauguration
," Brian M. Conley, Interview with
Newscasters
,
New England Cable News
,
January 20, 2009
.
Publications
"
Route to '66: Ray Bliss, the 1966 Election and the Development of the Republican Service Party
"
American Review of Politics
31
(
Summer 2010
):
70-89
.
Examines the party-building that occurred within the GOP after the 1964 election as a way of tracing the development at the national level of a candidate-centered and "service" oriented party model in the United States.
"
Does Obama Care?: Assessing the Delivery of Health Reform in the United States
" in
Political Marketing in the United States
, edited by
Jennifer Lees-Marshment, Kenneth Cosgrove and Brian Conley
(
Routledge, 2014
).
Analyzes how President Obama sought to deliver health reform in 2009-2010 and the extent to which declining public support for his reforms followed from changes in how he communicated these policy proposals to the public.
"
Political Parties
" in
Encyclopedia of American Political Culture
, edited by
Michael Shally-Jensen
(
ABC Clio, 2014
).
Examines the unique features and history of the U.S. party system in comparison to party systems and party types in other parts of the world.
Political Marketing in the United States
(edited with ) (
Routledge, 2014
).
Explores how politicians and parties utilize marketing concepts and tools, providing an up-to-date and broad overview of how marketing permeates U.S. politics. The volume focuses on current and recent elections and leaders, and covers a range of topics, including market research, marketing parties and volunteers, strategy and branding, communications, delivery, and marketing in government.
"
The Politics of Hope: The Democratic Party and the Institutionalization of the Obama Brand
" in
Routledge Handbook of Political Marketing
, edited by
Jennifer Lees-Marshment
(
Routledge, 2012
).
Examines the challenges faced by the Democratic Party during the mid-term 2010 election in its efforts to institutionalize the momentum and branding success achieved by president Obama in 2008.