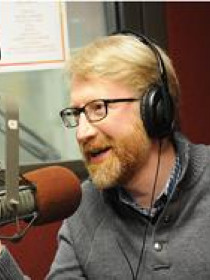 Brian
G.
Southwell
Program Director, Science in the Public Sphere, RTI International
Research Professor of Mass Communication, University of North Carolina at Chapel Hill
Adjunct Faculty, Duke University
About Brian
Southwell is an expert in public understanding of health, the environment, and emerging science. His large-scale evaluation work has spanned behaviors and audiences, including cancer prevention and screening promotion efforts, national campaigns to discourage drug and tobacco use, efforts to bolster television news coverage of science, and various state-level campaigns. He also has studied public understanding of energy and related topics. Southwell has served as senior editor for Health Communication and on the editorial board of nine other journals.
Contributions
No Jargon Podcast