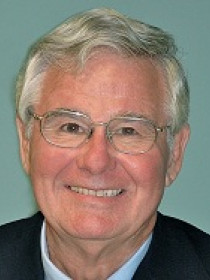 Brien
Hallett
Associate Professor of Political Science, Matsunaga Institute for Peace, University of Hawai'i at Manoa
Connect with Brien
About Brien
Hallett's research centers on the threshold that separates the amity of peace from the enmity of war, and when and how is that threshold reached and breached. His work is greatly influenced by the jus fetiale (law of negotiation and diplomacy) of early republican Rome and by Gandhi and Martin Luther King, Jr. What he finds of interest in both sources is their emphasis on conflict resolution instead of conflict escalation.
Contributions
Publications
"
Declaring War: Congress, the President, and What the Constitution Does Not Say
" (
Cambridge University Press, 2012
).
Analyzes constitutional dysfunction and the conflict resolution potential of declarations of war.
"
Dishonest Crimes, Dishonest Language: An Argument about Terrorism
" in
Understanding Terrorism: Psychosocial Roots, Consequences, and Interventions
, edited by
Fathali M. Moghaddam and Anthony J. Marsella
(
American Psychological Association, 2003
).
Attempts to define and understand terrorism.
"
The Lost Art of Declaring War
" (
University of Illinois Press, 1998
).
Explores the historical, philosophical, and moral issues surrounding the declaring of war.