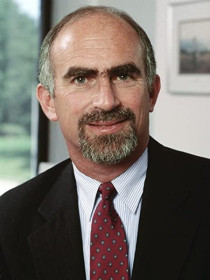 Bruce
W.
Jentleson
Professor of Public Policy and Political Science, Sanford School of Public Policy, Duke University
Connect with Bruce
About Bruce
Jentleson has expertise on many aspects of U.S. foreign policy, particularly the Middle East (Israel, Arab-Israeli, Iran, Syria, Libya, the Arab Spring). He also speaks and writes frequently on "big picture" overall U.S. global strategy. Beginning in September of 2015, he will serve a one-year term as the Henry A. Kissinger Chair in Foreign Policy and International Relations at the Library of Congress Kluge Center. He has served in a number of government positions, including as a Senior Advisor at the State Department (2009-2011), senior foreign policy advisor to Al Gore's presidential campaign (1999-2000), State Department Policy Planning Staff (1993-94), a foreign policy advisor to Vice Presidential candidate Gore (1992), and a foreign policy aide for Senator Gore (1987-88). Jentleson has served on a number of D.C.-based working groups, including currently as a member of the Responsibility to Protect Working Group, co-chaired by Madeleine Albright and Rich Williamson.
Contributions
Publications
American Foreign Policy: The Dynamics of Choice in the 21st Century
(
W.W. Norton and Company, 5th edition, forthcoming
).
A leading university textbook, used widely in the U.S. and internationally
The Peacemakers: Leadership Lessons from Twentieth-Century Statesmanship
(
W.W. Norton, 2018
).
Shows how twentieth-century leaders of a variety of types—national, international, institutional, sociopolitical, nongovernmental—rewrote the zero-sum scripts they were handed and successfully made breakthroughs on issues long thought intractable. Draws out lessons across the twenty-first century global agenda, making clear how difficult peacemaking is, while powerfully demonstrating that it has been possible—and urgently stressing how necessary it is today.
"
Beware the Duck Test
"
Washington Quarterly
34
, no.
3
(
2011
):
137-149
.
Lessons of U.S. policy in the Third World for the contemporary Middle East.
The End of Arrogance: America in the Global Competition of Ideas
(with ) (
Harvard University Press, 2010
).
"Big picture" look at the 21st century international system and U.S. strategy.
"
Who 'Won' Libya? The Force-Diplomacy Debate and Its Implications for Theory and Policy
" (with ).
International Security
30
, no.
3
(
2006
):
47-86
.
Analysis of 2003 agreement with Libya ending their weapons of mass destruction programs.