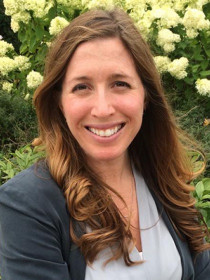 Caitlin
Patler
Assistant Professor of Sociology, University of California, Davis
About Caitlin
Patler's research explores citizenship and legal status as axes of stratification that significantly shape opportunities for mobility. She is currently conducting longitudinal mixed-methods research studies on: 1) immigration detention, deportation, and the intersections of immigration and criminal law, and 2) the Deferred Action for Childhood Arrivals (DACA) program. 
Patler's research has been cited in two recent Supreme Court cases (Jennings v. Rodriguez and United States v. Texas) in support of immigrant rights. Her research and teaching are informed by over 15 years of work with immigrants' rights organizations focused on immigration detention, access to education for undocumented youth, and low-wage labor markets. She has also volunteered with No More Deaths, a humanitarian aid organization on the U.S.-Mexico border. 
Contributions
In the News
Caitlin Patler
's research on
recommending that the Department of Homeland Security "shift away" from privatized detention
discussed by ,
Los Angeles Times
,
December 1, 2016
.
Caitlin Patler
quoted ,
"Amicus Curaei brief to the U.S. Supreme Court in Jennings v. Rodriguez"
,
November 2016
.
Guest to discuss
the lives and challenges faced by undocumented immigrant students, detailed in this documentary film
on
An Unfinished Dream
, Caitlin Patler,
2019
.