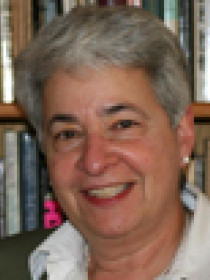 Carole
Joffe
Professor of Obstetrics and Gynecology, Bixby Center for Global Reproductive Health, University of California, San Francisco
Connect with Carole
About Carole
Joffe's areas of expertise are reproductive health services, reproductive politics and the workforce in these fields. She has written widely, for both academic and lay audiences, on abortion and contraception. She is currently serving on the Board of Directors of the National Abortion Federation and the Association of Reproductive Health Professionals.
No Jargon Podcast
Publications
Obstacle Course: The Everyday Struggle to Get an Abortion in America
(with ) (
University of California Press, February 2020
).
Examines the rise in legal and regulatory barriers to obtaining an abortion in the United States, as well as provider responses and persistence in this environment.
"
The Struggle to Save Abortion Care
"
American Sociological Association
17
, no.
3
(
2018
):
22-27
.
Explores how mission-driven abortion care providers continue working to help their patients, resisting both physical attacks and widespread policy proscriptions.
"
Working with Dr. Tiller: Staff Recollections of Women's Health Care Services of Wichita
"
Perspectives in Sexual and Reproductive Health
43
, no.
3
(
2011
):
199-204
.
Describes the controversial, widely misunderstood and deeply compassionate services offered to women who needed to terminate much wanted pregnancies because of severe or lethal fetal anomalies, based on interviews with the staff of the late George Tiller, M.D.
Trends in Abortion Care and Access
(with ) (
Spring , 2010
).
Discusses the very uneven access to abortion that exists in different regions of the United States.
Dispatches from the Abortion Wars: The Costs of Fanaticism to Doctors, Patients and the Rest of Us
(
Beacon Press, 2009, paperback 2010
).
Discusses the stigmatization of abortion in American society and the impact of the legal, legislative and physical attacks on abortion providers.
Doctors of Conscience: The Struggle to Provide Abortion before and after Roe v. Wade
(
Beacon Press, 1996
).
Describes the provision of abortion in the pre-Roe v Wade era, and the unanticipated difficulties of abortion provision after that landmark decision.
The Regulation of Sexuality: Experiences of Family Planning Workers
(
Temple University Press, 1986, paperback 1987
).
An ethnography of a clinic that provides birth control and abortion services, told from the perspective of the lay counselors.