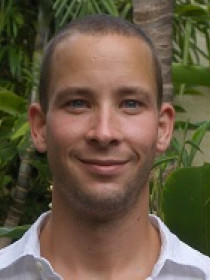 Casey
A.
Klofstad
Associate Professor of Political Science, University of Miami
Connect with Casey
About Casey
Klofstad's teaching and research addresses how society and biology influence human decision-making. Through a ten-year panel study of college undergraduates who were randomly assigned to their dormitories, he has shown that everyday casual conversations about politics can cause people to become more active civically. More recently he has conducted experiments that show that voters are biased in favor of candidates with lower-pitched voices. This bias potentially contributes to the underrepresentation of women in government and other positions of leadership. His time at the University of Miami has also led to his interest in immigrant political behavior. Klofstad has also conducted research on the political behavior of elected officials.
Contributions
No Jargon Podcast
Publications
"
How Voice Pitch Influences Our Choice of Leaders
" (with ).
American Scientist
104
, no.
5
(
2016
):
282
.
Discusses how candidates' vocal characteristics influence voters' attitudes toward them. Explores how these impressionistic judgments can and do affect how we choose our leaders.
Civic Talk: Peers, Politics and the Future of Democracy
(
Temple University Press, 2011
).
Examines the positive influence that everyday informal conversations about politics have on civic involvement.