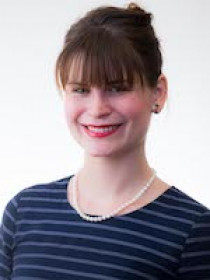 Cecilia
Orphan
Assistant Professor of Higher Education, University of Denver
Areas of Expertise:
Civic Engagement
Colleges & Universities
Connect with Cecilia
About Cecilia
Cecilia M. Orphan, Ph.D., is an assistant professor of higher education at the University of Denver. Cecilia is a leading researcher studying Regional Comprehensive Universities (RCUs) (also called Public Regional Universities). RCUs have been called "democracy's colleges" and "higher education's workhorse" given their important role in expanding educational access and serving their regions. Cecilia's research shows how state and federal public policy affect the essential RCU mission. Cecilia also researches the role of think tanks, philanthropic foundations, and elected officials in setting education public policy. From 2006-2011, Orphan directed the American Democracy Project, a New York Times sponsored national civic engagement initiative of the Washington, D.C.-based American Association of State Colleges and Universities. ADP involves 240 RCUs in institutionalizing opportunities for marginalized students to be civically and politically engaged. She has served as an election poll worker and volunteer for various civic and educational organizations. Cecilia is an at-large member of ASHE's Council for Public Policy in Higher Education. In 2011, Cecilia was awarded the John Saltmarsh Award for Emerging Leaders in Civic Engagement. She holds a Ph.D. in higher education from the University of Pennsylvania and a bachelor's degree in political science from Portland State University, an RCU in Portland, Oregon.