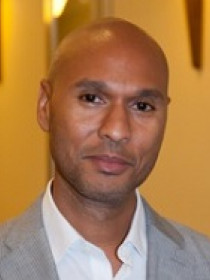 Charles
S.
Corprew, III
Founder and President, WYRevolution
Connect with Charles
About Charles
Corprew's research focuses on factors associated with the adoption of specific styles of masculine identity, particularly bravado or hypermasculinity, among African American males. These factors include experiences of racism and the possible stress encapsulated with it, exposure to community violence, negative youth experiences (e.g. profiling, harassment), and perceptions of support from parents, peers, and school officials. This area of research is important, as there is a need to explore elements that promote vulnerable as well as resilient outcomes for this segment of the population. While too often research on African American males focuses on their failure, Corprew's research investigates potential avenues that promote "healthy" masculinity and thus more favorable outcomes. Corprew is an anger management mentor at Sci Academy High School, a board member at Kids Rethink New Orleans (an organization that promotes activism among New Orleans youth, particularly adolescent African Americans), a board member at the Metropolitan Center for Women and Children (a nonprofit organization in Jefferson Parish offering services for victims of violence), and Interim Team Lead for Orleans Parish Place Matters (an advocacy group for polices that promote safe, healthy learning environments for youth and families).
Contributions
Publications
"
Understanding the Role of Future Expectations in High-Achieving African American Adolescents Living in Urban Neighborhoods
" (with ).
Urban Education
44
(
2009
):
280-296
.
Examines the differences between general future life expectations and academic future expectations on the academic outcomes of adolescent African American youth. The findings show that although youth may have high general future academic expectations, those with higher academic future expectations had greater achievement.