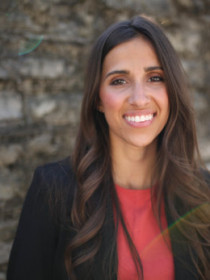 Chhaya
Kolavalli
Independent Scholar, University of Kentucky
Connect with Chhaya
About Chhaya
Kolavalli's research focuses on race, hunger and food insecurity, U.S. cities, and green urban infrastructure, particularly urban food projects. In particular, her work has explored the racialized inequities created by green urban development by highlighting the voices of low-income residents most affected by this development. Her work has troubled the narrative that food projects (community gardens and farmers markets) are unequivocal assets to urban space and 'food deserts,' and has explored the ideologies that animate public policy designed to address urban food deserts. Her work has implications for green urban infrastructure development, urban food policy, and racially-equitable urban development.
Contributions
Publications
"
Whiteness and Food Charity: Experiences of Food Insecure African American Kansas City Residents Navigating Nutrition Education Programs
"
Human Organization
78
, no.
2
(
forthcoming
).
Examines food insecure Black women's experiences navigating food charity that ties aid to mandatory participation in nutrition education programs. Argues that the use of race-avoidant language privileges whites over non-whites in these spaces, and that program efforts to 'teach' food-aid seekers about nutrition results in programmatic inefficiencies. Offers tangible suggestions for improving these programs to better address the needs to Black food-aid seekers.