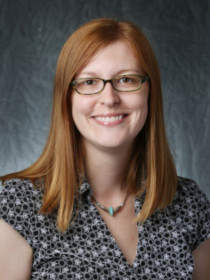 Christie
L.
Maloyed
Visiting Associate Director of Political Science, University of Louisiana at Lafayette
Connect with Christie
About Christie
Maloyed's research is on how civics is taught in public schools and higher education. She has published on the politics of developing civics curricula, including the role of state school boards and other political actors in shaping standards, and how testing (or the lack thereof) affects the way the subject is taught. She is interested in the way local culture and place affects the formation of civic identity.
Contributions
Publications
"
Place-Based Civic Education and the Rural Leadership Crisis
" (with ).
Great Plains Research
23
(
2013
):
127-135
.
Argues that the mass out-migration of rural youth in the Great Plains and the pending leadership crisis could be ameliorated by implementing more placed-based civics curricula in K-12 schools.
"
Reverend John Witherspoon's Pedagogy of Leadership
" (with ).
American Educational History Journal
39
, no.
2
(
2013
):
349-364
.
Shows that the Rev. John Witherspoon was able to transform the College of New Jersey (now Princeton University) into a leading institution by focusing on civic pedagogies that emphasized public service as a noble pursuit.