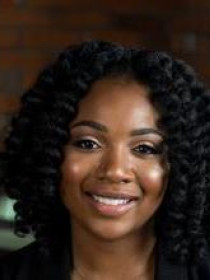 Christina
J.
Cross
Postdoctoral Fellow and Incoming Assistant Professor of Sociology, Harvard University
Connect with Christina
About Christina
Cross is a Postdoctoral Fellow and an incoming Assistant Professor of Sociology at Harvard University. Cross' research focuses on families, race/ethnicity, and social inequality. Cross' work examines how family structure, change, and dynamics influence individual wellbeing across the life course, particularly among minority and/or low-income populations. Cross has over a decade of experience working with nonprofits in the areas of education, democracy, and social inequality. Cross has worked as a researcher for the National Center for Institutional Diversity and a facilitator for Citizen Detroit, a local non-profit focused on promoting civic engagement. Cross has also served as a mentor for several pipeline programs for underrepresented students in higher education, including Michigan Humanities Emerging Research Scholars Program (MICHHERS), Summer Research Opportunities Program, (SROP) and the Boys and Girls Clubs of Greater Milwaukee Stein Scholars Program.