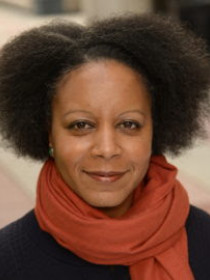 Christina
Greer
Associate Professor of Political Science, Fordham University
Connect with Christina
About Christina
Greer's research focuses on American politics, black ethnic politics, urban politics, quantitative methods, Congress, New York City and New York State politics, campaigns and elections, and public opinion.
Publications
"
Obama's Racial Legacy
"
Columbia Public Policy Review
1
(
Fall 2016
):
2-7
.
Reviews Obama's place and legacy as a Black president.
Black Politics in Transition: Immigration, Suburbanization, and Gentrification
(edited with ) (
Routledge, 2019
).
Examines the movement and diversification of Black populations in the United States in recent decades. Examines the impact of immigration on Black populations, movements from urban to suburban areas, and the inverse as middle and upper class whites reenter urban spaces and gentrify neighborhoods.
Black Ethnics: Race, Immigration, and the Pursuit of the American Dream
(
Oxford University Press, 2013
).
Lays out an original theory of elevated minority status, where Afro-Caribbean and African migrants are viewed as better or different than native-born blacks by whites, but still not seen as model minorities like Asian American groups.