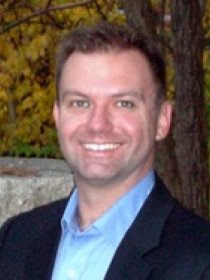 Christopher
Faricy
Assistant Professor of Political Science and Public Policy, Syracuse University
Connect with Christopher
About Christopher
Faricy's main area of interest is in the politics of income inequality. Specifically, he examines how political parties use changes to tax policy to distribute federal money and how public opinion on tax breaks and inequality influences policymakers and public policy outcomes.
Contributions
No Jargon Podcast
Publications
"
The Distributive Politics of Tax Expenditures: How Parties Use Policy Tools to Distribute Revenue across Classes
"
Politics, Groups, and Identities
(
forthcoming
).
Establishes that while both political parties increase the number of tax breaks when in power, Democrats increase the level of tax credits that distribute money to the working poor and Republicans raise the level of tax deductions, which accrues more money to the rich.
The Other Side of the Coin: Public Attitudes towards Social Tax Expenditures and Inequality in America
(with ) (
The Russell Sage Foundation, forthcoming
).
Examines how citizens form attitudes about social tax breaks and how these fit with their opinions about egalitarianism and inequality.
Welfare for the Wealthy: Parties, Social Spending, and Inequality in the United States
(
Cambridge University Press, 2015
).
Shows that Republicans increase social spending through the tax code, which benefits businesses and wealthier workers and increases income inequality over time.
"
Public Attitudes towards Direct Spending vs. Tax Expenditures in the United States
" (with ).
Political Behavior
36
, no.
1
(
2014
):
53-76
.
Presents evidence that citizens prefer social spending delivered as a tax break, although support diminishes once respondents learn that most benefits go to the rich. Argues that Democrats and Independents reduce their preferences for regressive social tax expenditures while Republicans are not influenced by this same information.