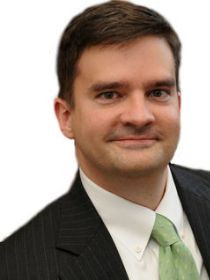 Christopher
Fettweis
Associate Professor of Political Science, Tulane University
Connect with Christopher
About Christopher
Fettweis researches U.S. foreign and national security policies. He is currently most interested in decision-making, and trying to understand why the United States often makes such poor choices. He is also the president of the New Orleans chapter of the World Affairs Council.
Contributions
Publications
"
Making Foreign Policy Decisions: A Presidential Briefing Book
" (
Transactions Press, 2015
).
Advises presidents (and non-presidents) about how to conduct foreign policy, and perhaps even avoid the kind of blunders experienced by their predecessors.
"
The Pathologies of Power: Fear, Honor, Glory, and Hubris in U.S. Foreign Policy
" (
Cambridge University Press , 2013
).
Suggests that America's various blunders can be explained by a series of pathological, incorrect beliefs widely held by its decision-makers.
"
Unipolarity, Hegemony, and the New Peace
"
Security Studies
26
, no.
3
(
2017
):
423-451
.
Challenges the nearly ubiquitous notion (at least in the policy world) that the only thing standing between the world and outright chaos is the United States. Discusses if U.S. power is a force for stability in the international system.
"
Dangerous Times? The International Politics of Great Power Peace
" (
Georgetown University Press, 2010
).
Discusses the reasons why armed conflict seems to be disappearing from the planet, and suggests that the most likely explanation is that a fundamental evolution in the rule of the system-or norms- has taken place.