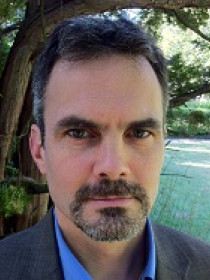 Christopher
Lubienski
Professor of Educational Leadership and Policy Studies, Indiana University
Connect with Christopher
About Christopher
Lubienski is an expert on education policy and reform, studying the effects of school choice policies (e.g. charter schools, vouchers, homeschooling) particularly in areas of academic achievement, access, democratic governance, and innovation in the U.S. and other nations. Additionally, he examines advocacy organizations' ability to influence the use of research evidence in the policymaking process. Lubienski serves as the Director of the Forum on the Future of Public Education at the University of Illinois. He is also the Sir Walter Murdoch Adjunct Professor at Murdoch University in Western Australia, a Fellow with the National Education Policy Center in Boulder, Colorado, and a Fulbright Senior Scholar in New Zealand.
Publications
"
Educational Expertise, Advocacy, and Media Influence
" (with ).
Education Policy Analysis Archives
23
, no.
6
(
2015
).
Hypothesizes that some of the most influential education-focused organizations are advancing their agendas by engaging media and drawing on individuals who possess substantial media acumen, yet may not possess traditionally defined educational expertise.
"
The Politics of Research Production, Promotion, and Utilization in Educational Policy
" (with ).
Educational Policy
28
, no.
2
(
2014
):
131-144
.
Compares the relative role of research use in education policy to other issues, such as climate science, and highlight the growing role of intermediate actors as they shape research use. Considers common characteristics of these policy issues that may contribute to misuse or disuse, as well as to greater consideration of research.
The Public School Advantage: Why Public Schools Outperform Private Schools
(with ) (
University of Chicago Press, 2013
).
Challenges the conventional wisdom that private is better in schooling – an assumption at the heart of current reform efforts such as charter schools and voucher programs. Instead, the evidence suggests that tried-and-true measures such as teacher certification and teachers' pedagogical and content knowledge explain the relative effectiveness of public schools.
"
Privatizing Form or Function? Equity, Outcomes and Influence in American Charter Schools
"
Oxford Review of Education
39
, no.
4
(
2013
):
498-513
.
Considers how charters are or are not instances of privatization in education, showing that the marketized environment they are intended to nurture serves as a route for profit-seeking strategies. As charter schools often act like profit-seeking entities, but fail to achieve expected academic and equity outcomes, the concluding discussion considers how these schools' most important role is in serving as a vehicle for privatizing public policy – diminishing the public while enhancing the position and influence of private interests and organizations in education policymaking.
The Charter School Experiment: Expectations, Evidence, and Implications
(edited with ) (
Harvard Education Press, 2010
).
Examines the developing empirical track record of charter schools over the last two decades in areas such as achievement, innovation, integration and equity. Among the major findings is that the rapid growth of this movement often preceded and, indeed, often ignored any evidence on the effectiveness of these schools.