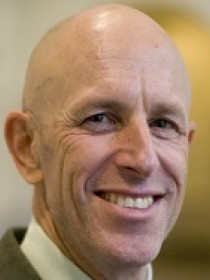 Christopher
J.
Ruhm
Professor of Public Policy and Economics, Frank Batten School of Leadership & Public Policy, University of Virginia
Connect with Christopher
About Christopher
Ruhm's research is focused on the role of government policies in helping parents with young children balance the competing needs of work and family life, and on examining how various aspects of health are produced – including the growth and sources of drug poisoning deaths in the United States, the rise in obesity and relationship between macroeconomic conditions and health.
Contributions
Publications
"
Recessions, Healthy No More?
"
Journal of Health Economics
42
(
2015
):
17-28
.
Shows that total mortality has shifted over time from strongly procyclical (rising when the economy strengthens) to being weakly or unrelated to macroeconomic conditions. Argues that deaths from cardiovascular disease and transport accidents continue to be procyclical; however, countercyclical patterns have emerged for fatalities from cancer mortality and external causes, particularly non-transport accidents including poisonings.
"
Understanding Overeating and Obesity
"
Journal of Health Economics
31
, no.
6
(
2012
):
781-796
.
Argues that the combination of economic and biological factors is likely to result in overeating in the current environment of cheap and readily available food. Shows this propensity by using a "dual decision" approach where choices reflect the interaction of a "deliberative" system, operating as in standard economic models, and an "affective" system that responds rapidly to stimuli without considering long-term consequences.
"
The Effects of Paid Family Leave in California on Labor Market Outcomes
" (with ).
Journal of Policy Analysis and Management
(
forthcoming
).
Argues that California's Paid Family Leave program raised leave use by almost five weeks for the average covered mother and two to three days for the corresponding father. Argues that rights to paid leave are also associated with higher work and employment probabilities for mothers nine to twelve months after birth.
"
Paid Family Leave, Fathers' Leave-Taking, and Leave-Sharing in Dual-Earner Households
," (with ),
National Bureau of Economic Research
,
November 2015
.
Argues that fathers in California are 46 percent (relative to the pre-treatment mean) more likely to take leave in the first year of their children's lives when that leave is available - but these effects are much larger for fathers of sons than for fathers of daughters, and almost entirely driven by fathers of first-born children and fathers in occupations with a high share of female workers.
"
Time Out With Baby: The Case for Paid Parental Leave
," (with ),
Washington DC: Zero to Three
,
2012
.
Summarizes the psychological and economic rationales for paid leave policies and make specific proposals for how such policies could be implemented in the United States.