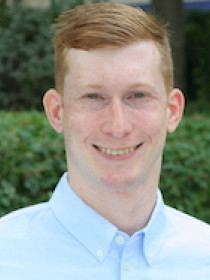 Christopher
Skovron
Postdoctoral Scholar at the Institute for Policy Research and the Institute on Complex Systems, Data Science Initiative, Northwestern University
Areas of Expertise:
Civic Engagement
Media & Public Opinion
Democracy & Governance
Gender & Sexuality
Connect with Christopher
About Christopher

Skovron studies American politics with a focus on representation. His research considers how politicians perceive public opinion in their constituencies and how they connect with their constituents. He investigates the roles of elite perceptions in candidate recruitment and the decisions political parties make. 

Skovron also studies how the public's perceptions of their fellow citizens' opinions influence political behavior and policy outcomes. He has methodological interests in the use of surveys and voter files to understand public opinion and political behavior. As a graduate student at Michigan, he served in a number of leadership roles with the American Federation of Teachers.