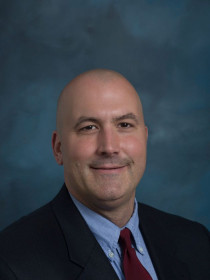 Christopher
Witko
Associate Director of the School of Public Policy, Professor of Public Policy and Political Science, Pennsylvania State University-Main Campus
Connect with Christopher
About Christopher
Witko's research focuses on how public policies shape and respond to economic outcomes like unemployment and inequality, and how the public and organized interests influence public policy. His most recent book is Hijacking the Agenda: Economic Power and Political Influence.
Contributions
William W. Franko

Nathan J. Kelly

,
In the News
Christopher Witko
's research on
class bias and unequal voter turnout reinforces economic inequalities (with William Franko and Nathan J. Kelly)
discussed by ,
"If Everyone Voted, Progressives Would Win,"
Al Jazeera America
,
March 17, 2015
.
"
What California Offers Business
," Christopher Witko,
The Sacramento Bee
,
August 19, 2004
.