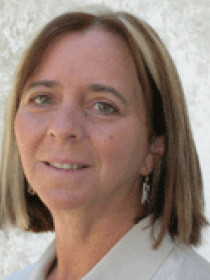 Cynthia
Daniels
Professor, Rutgers University - New Brunswick
Connect with Cynthia
About Cynthia
Daniels has taught at Rutgers since 1992. Daniels has formerly served as the department chair (2009-2012) and currently serves as the Associate Campus Dean for Douglass. Daniels is the recipient of many awards and honors, including the Rutgers University 'Faculty Diversity Award (2012),' awarded for outstanding achievement in contributing to diversity of the University faculty. Daniels is a native of the Jersey shore (Pt. Pleasant).
In the News
Cynthia Daniels
quoted on
how the position they're taking in this dissent violates the principle at the heart of Roe v. Wade in that it sought to establish a pretext that a fetus' personhood should be established prior to viability
by Courtney Vinopal,
"How Barrett's Confirmation Could Influence the Fight Over Abortion Acces"
PBS News Hour
,
October 21, 2020
.