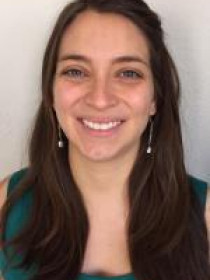 Dani
Carrillo
Research Specialist in Sociology, University of California, San Francisco
Connect with Dani
About Dani
Carrillo's work focuses on immigration, social welfare, and reproductive justice. Overarching themes in Carrillo's writings include the importance of race, gender, and legal status in shaping healthcare access. Carrillo serves as a postdoctoral affiliate for the Berkeley Interdisciplinary Migration Initiative.
Carrillo has served as a pro bono consultant for Not In Our Town (NIOT) -- focused on combating hate crimes, bullying, and promoting inclusiveness of gender diversity, co-written an internal report for Street Level Health Project, and volunteered for the Spanish Speaking Citizens' Foundation, Monument Crisis Center, East Bay Naturalization Collaborative, and the Rotacare medical clinics.
Publications
"
Politics and Group Belonging: Predictors of Naturalisation Behaviour in France
"
Journal of Ethnic and Migration Studies
41
, no.
12
(
May 2015
):
1932-1957
.
Examines how interest in politics and group belonging impact decisions to seek naturalization in a European context. Finds that anti-immigrant climate, Muslim identity, or a feeling of otherization are negatively associated with naturalization.