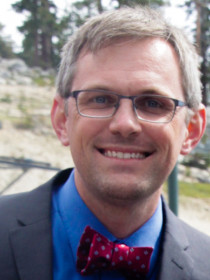 Daniel
J.
Hicks
Postdoctoral Researcher, Data Science Initiative, University of California, Davis
Connect with Daniel
About Daniel
Hicks' research focuses on public scientific controversies, and especially the relationship between the public and experts in environmental policy. Overarching themes in Hicks' research include the role of values in science and environmental justice. Hicks has worked with local food cooperatives, anti-racist organizations, and local environmental organizations.
Contributions
Publications
"
Epistemological Depth in a GM Crops Controversy
"
Studies in History and Philosophy of Science Part C: Studies in History and Philosophy of Biological and Biomedical Sciences
50
(
2015
):
1-12
.
Examines the scientific controversy over the yields of genetically modified crops as a case study in epistemologically deep disagreements. Shows that appeals to "the evidence" are inadequate to resolve such disagreements, because the interlocutors assume rival epistemological frameworks and so have incompatible views about what kinds of research methods and claims count as evidence.
"
Scientific Controversies as Proxy Politics
"
Issues in Science and Technology
33
, no.
2
(
2017
).
Uses GMOs, vaccines, and climate change as case studies. Shows how "scientific controversies" are often better understood as political controversies.
"
Environmental Justice Analysis of Chlorpyrifos Use in California's Central Valley
,"
working paper, draft available by request
.
Uses data from California's Department of Pesticide Registration to examine the demographics of potential exposure to the neurotoxic pesticide chlorpyrifos in the Central Valley. Finds that, for each 10 point increase in the percentage of Hispanic residents, there is a seven to eight percent increase in potential chlorpyrifos exposure.