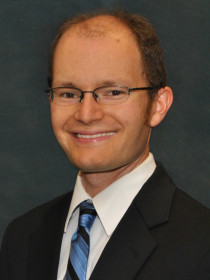 Daniel
J
Mallinson
Assistant Professor of Public Policy and Administration, Pennsylvania State University-Penn State Harrisburg
About Daniel
Mallinson's research focuses on policy diffusion, drug policy, environmental policy, energy policy, and pedagogy. Overarching themes in his writings include both general and contextual patterns of spreading policy innovations, the use of policy theories to understand state-level marijuana liberalization in the United States, and developing innovative methods for teaching future public servants. Mallinson serves on the Central Pennsylvania Steering Committee of Draw the Lines, a public redistricting education project.
Publications
"
Who are Your Neighbors? The Rise of Ideology and Stability of Geographic Proximity in the Diffusion of Policy Innovations
" (
in review
).
Studies how patterns of policy diffusion changed from 1960 through 2010 Finds that while geographic proximity to past adopters remains an important factor, ideological cues from past adopters increasingly rivaled geographic proximity, particularly in the 1980s and 2000s.
"
Signaling Acceptability: Ideological Learning, Direct Democracy, and the Diffusion of Medical Marijuana Laws
" (with ). (
in review
).
Examines the interactive relationships between political polarization, direct democracy, ideological cues, and medical marijuana adoption. Finds that ideology served as an important cue for highly polarized states that had direct democracy mechanisms available.