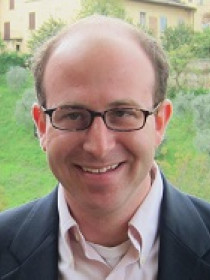 Daniel
Schlozman
Assistant Professor of Political Science, Johns Hopkins University
Connect with Daniel
About Daniel
Schlozman's work seeks to understand how key actors in civil society and political parties, the premier organizers of democratic politics, relate to one another. His most recent book asks about relations between social movements and political parties in the United States since abolitionism, and a new project considers the back-and-forth between finance and center-left parties in America and the United Kingdom. Schlozman was a member of the Massachusetts Democratic State Committee from 2001-2008, and chair of the Cambridge Democratic City Committee from 2011-2012.
Contributions
Lara Putnam

Tabatha Abu El-Haj

Joseph Anthony

Jacob M. Grumbach

Alexander Hertel-Fernandez

Adam Seth Levine

Caroline Tervo
Kenneth T. Andrews

Hahrie Han

Alexander Hertel-Fernandez

Lara Putnam

Daniel Schlozman

Theda Skocpol

Vanessa Williamson

Sarah E. James

Caroline Tervo
Publications
When Movements Anchor Parties: Electoral Alignments in American History
(
Princeton University Press, 2015
).
Tells the story of how major social movements throughout U.S. history confronted the American party system, with huge consequences for coalitions and policies. In particular, two alliances between parties and their allied anchoring groups have centrally shaped twentieth-century U.S. politics: the partnerships between organized labor and the Democrats since the 1930s, and the Christian Right and the GOP since the 1970s.