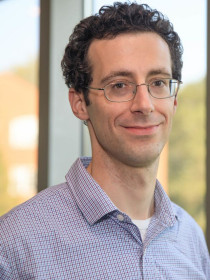 David
Dagan
PhD Candidate, Niskansen Center
Connect with David
About David
Dagan's research focuses on the politics of criminal justice. His current projects include a study of capital punishment in advanced democracies and, with Professor Steven Teles of Johns Hopkins University, a book on conservative criminal-justice reformers.
Contributions
No Jargon Podcast
Publications
"
The Social Construction of Negative Feedback: Incarceration, Conservatism and Policy Change
," (with ),
American Political Science Association and Policy History Conference
,
2012
.
Argues that the success or failure of earlier policy choices is too often assumed to be self-evident. In fact, it is frequently subjective and susceptible to framing by activists. In a polarized environment, effective framing speaks to ideological principles rather than assuming a centrist posture.
"
Locked In? Conservative Reform and the Future of Mass Incarceration
" (with ).
The ANNALS of the American Academy of Political and Social Science
651
, no.
1
(
2014
):
266-276
.
Argues that mass incarceration, long subject to self-entrenching effects, may be entering a cycle in which it undermines itself. Finds that, in order to seriously shrink the prison population, conservatives will have to accept the construction of alternative government structures; liberals will have to accept that these will remain more paternalistic than they might like.