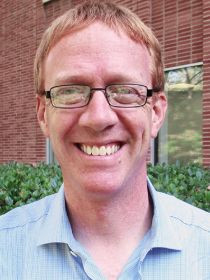 David
Marcus
Professor of Law, University of California-Los Angeles
Connect with David
About David
Marcus researches the various procedural rules and doctrines that regulate civil litigation in the federal courts.  He also studies federal agencies and how they adjudicate large volumes of cases and claims. 
Marcus recently completed a two-year study of social security disability benefits litigation, a project sponsored by the Administrative Conference of the United States.  This study generated a recommendation that the federal judiciary enact special procedural rules for these cases.  The rulemaking committee within the federal judiciary is presently considering this proposal. Other recent civic engagement includes offering comment in the Arizona House and Senate on Arizona's resolution applying for an Article V convention.
Contributions
No Jargon Podcast
Publications
"
The History of the Modern Class Action, Part II: Litigation and Legitimacy, 1981-1994
"
Fordham Law Review
(
forthcoming
).
Offers a history of the class action in the 1980s and early 1990s, and explains how judges, policymakers, and advocates responded to changes in civil rights litigation, securities fraud litigation, and mass tort litigation to offer new views of the costs and benefits of complex civil litigation.
"
A Study of Social Security Disability Litigation in the Federal Courts
," (with ),
Final Report to the Administrative Conference of the United States
,
2016
.
Surveys every aspect of the federal courts' involvement in social security disability claims adjudication. Topics include how disability claims adjudication proceeds within the Social Security Administration and in the federal courts; how good a job both institutions do at deciding disability claims; why decisions come out differently in different parts of the country; and how the disability claims adjudication system can improve.
"
Finding the Civil Trial's Democratic Future after its Demise
"
Nevada Law Journal
(
2016
).
Ask whether the civil trial's democratizing potential can be reclaimed, and if so how. Argues that some rules and case management techniques that Prof. Steve Subrin has designed to encourage small cases to proceed to trial will better succeed in large cases against government agencies for structural reform.