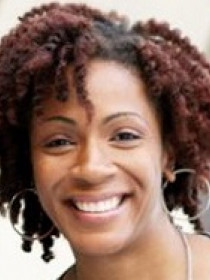 Dawne
Mouzon
Associate Professor of Public Policy, Edward J. Bloustein School of Planning and Public Policy, Rutgers University
Connect with Dawne
About Dawne
Mouzon's research focuses on the "race paradox in mental health," or the unexpected finding that Black Americans exhibit better mental health outcomes than Whites despite lower socioeconomic standing and greater exposure to discrimination. She also explores both race and social class differences in the mental health benefits of marriage and the social-structural causes (and mental health and public policy implications) of the Black marriage decline.
Contributions
Publications
"
'Blacks Don't Value Marriage as Much as Other Groups': Family Patterns and Persisting Inequality
" in
What White People Think They Know (and Many People of Color Aren't Totally Clear on Either): Questioning Conventional Wisdom about Race
, edited by
Cherise Harris and Nikki Khanna
(
Sage Publications, forthcoming
).
Reviews the relative evidence regarding both sides of the culture-structure debate surrounding the Black marriage decline.