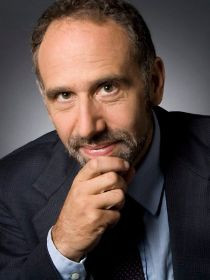 Dean
Baker
Co-Founder and Senior Economist, Center for Economic and Policy Research
Connect with Dean
About Dean
Baker has done considerable work on the finances of Social Security and retirement income, and has also done collaborated with colleagues to study the impact of labor market protections on unemployment. He has also examined the ways in which the rules of the market have been structured to redistribute income upward. This includes analysis of Federal Reserve Board policy, trade policy, and patent policy, especially with respect to prescription drugs. He has worked with a large number of labor unions, advocacy groups (on retirement issues: AARP and the National Committee to Protect Social Security and Medicare), and community based organizations (e.g. Center for Community Action, National People's Action, ACORN).
Publications
Getting Back to Full Employment
(with ) (
Center for Economic and Policy Research, 2013
).
Explores un- and underemployment in the United States, debunking misleading beliefs about economic growth and making policy recommendations that will aid in achieving full employment.
"
Are Protective Labor Market Institutions at the Root of Unemployment? A Critical Review of the Evidence
" (with ).
Capitalism and Society
2
, no.
1
(
2007
):
1-73
.
Examines the evidence that unions and other protections for workers led to higher rates of unemployment. Shows that the evidence for this link is weak or non-existent, depending on the specific protection.
"
Asset Returns and Economic Growth
,"
Brooking Papers on Economic Activity
,
December 31, 2004
.
Argues that the long-run rate of return on equities will depend on the current price to earnings ratio in stock markets and the growth path of profits. This means that analysts should have assumed low stock returns when price to earnings ratios were at unusually high level in the 1990s and 2000s.
Social Security: The Phony Crisis
(with ) (
University of Chicago Press, 2000
).
Shows that the problems facing Social Security were hugely exaggerated, and that plans to privatize the system would likely make the situation for seniors worse by making their benefits uncertain and increasing administrative costs by an order of magnitude.