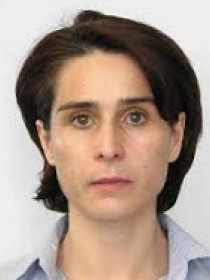 Deborah
Boucoyannis
Assistant Professor of Politics, University of Virginia
About Deborah
Boucoyannis works on the historical foundations of liberalism and democracy, with a special focus on the origins of European political institutions. Her work sheds light on the role of the state, taxation, inequality and of judicial structures in the creation of liberal, constitutional orders. She also works on the theoretical foundations of liberalism, offering in particular a reconsideration of assumptions about inequality.
Publications
"
The Eumenes Paradox: Fiscal Ties and the Origins of Representative Government
,"
University of Virginia
,
May 31, 2014
.
Shows the role of high rates of taxation on the top income groups in consolidating parliamentary institutions in early English history.
"
The Balance of Power: The International Wanderings of a Liberal Idea
"
Perspectives on Politics
57
, no.
4
(
2007
):
703-727
.
Questions the widespread association of the idea of a balance of power with realist and conservative approaches to international relations and world affairs. Recommends a more "realist" understanding of liberalism, consonant with the foundations of the liberal political order, especially as exemplified in the Federalist Papers.