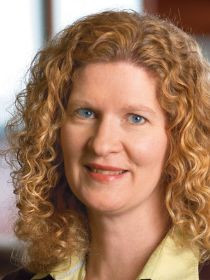 Deborah
L.
Brake
Professor of Law and John E. Murray Faculty Scholar, University of Pittsburgh
Connect with Deborah
About Deborah
Brake researches and writes on issues relating to gender equality, with a particular focus on Title IX (which prohibits sex discrimination in any school or educational institution receiving federal funding) and discrimination in employment. Her work on Title IX includes equal opportunity in athletics and, more recently, university responses to campus sexual assault. Her work on employment discrimination has focused on retaliation, pregnancy discrimination and pay discrimination, among other areas. Brake teaches courses related to gender and the law, including a seminar on Title IX. Before joining the faculty in 1998, she was a senior counsel at the National Women's Law Center.
Contributions
Publications
Getting in the Game: Title IX and the Women's Sports Revolution
(
New York University Press, 2010
).
Provides a comprehensive account and justification of Title IX's approach to gender inequality in intercollegiate and interscholastic athletics.
"
Wrestling with Gender: Constructing Masculinity by Refusing to Wrestle Women
"
Nevada Law Journal
13
, no.
2
(
2013
):
486-532
.
Discusses an incident in which a male high school wrestler achieved fame by refusing to wrestle a girl at the state championship. Uses this event as a vehicle for exploring masculinities in sport. Concludes with a discussion of how Title IX might intervene to change the norms of masculinity in men's sports.
"
Retaliation
"
Minnesota Law Review
90
, no.
1
(
2005
):
18-105
.
Provides a theoretical grounding for treating protection from retaliation as implicit in a ban on discrimination. Critiques various points in the doctrine where the case law departs from this understanding of retaliation.