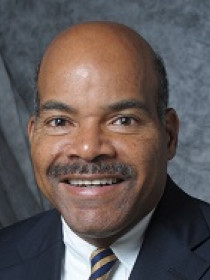 Dewey
M.
Clayton
Professor of Political Science, University of Louisville
Connect with Dewey
About Dewey
Clayton's research includes the modern day civil rights movement and political discourse, representation and electoral systems in the United States, law and race, and African American politics. He teaches a course on political discourse which examines the political rhetoric of the civil rights movement. Clayton also teaches a class which explores the intersection of race, law, and politics. A consistent theme throughout his research is the representation of African Americans in the political arena in the United States. Clayton has spoken at various venues in the Louisville Metropolitan Area to discuss his books, African American politics, as well as the political process or issues related to politics at the local, state, or national level. He is often invited before and after an election to help analyze the results and to talk about what the elections mean to the local African American community. Additionally, he has given talks on elections at the Saturday Academy, a local community program dedicated to increase the knowledge of community residents on issues related to public affairs. Clayton also regularly serves as the moderator and/or panelist at the Yearlings Club, an African American civic organization.
Contributions
Publications
"
The Presidential Campaign of Barack Obama: A Critical Analysis of a Racially Transcendent Strategy
" (
Routledge Press, 2010
).
Takes a critical look at how an African American candidate ran and won a presidential election in conservative America.
"
Consolidated Urban Government and Black Electoral Representation
" (with ).
Journal of Public Management & Social Policy
9
, no.
2
(
2003
):
1-15
.
Examines the effort by Louisville, Kentucky to merge its city government with its county government and the consequences for African American citizens.
"
African Americans and the Politics of Congressional Redistricting
" (
Routledge Press, 2000
).
Examines the congressional redistricting process leading up to the 1992 general election when many southern states were required by the Department of Justice to create majority/minority congressional districts for the first time.